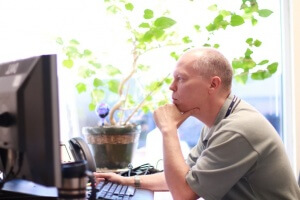 The MJW Companies team has world-class experience in the evaluation of internal exposure to radioactive material, with several of our experts chairing or serving on national committees that promulgate national standards in this area.
MJW staff can provide expert services in prospectively evaluating internal dosimetry protocols and programs, and retrospectively evaluating internal exposures to, and providing occupational dose assessments for, employees who are exposed  to radioactive materials.
Examples of past performance:
MJW Companies staff evaluated, corrected and screened dose of record for 6000 workers with internal exposures to plutonium, polonium, and other nuclides completing 1500 formal dose reconstructions for a former DOE Facility.
Since 2002 we have helped process more than 50,000 dose reconstructions/evaluations in support of the Energy Employee Occupational Illness Compensation Program Act (EEOICPA). We have also conducted over 147,000 telephone interviews with claimants in support of this effort.
MJW Companies staff evaluated internal exposure to employees following an accidental release of radioactive material at several government, commercial nuclear and university locations.
We established internal dosimetry protocols and guidelines following a hypothetical dirty bomb attack in a large metropolitan area.
MJW staff performed a large scale study of background uranium levels in workers' water sources in area residential supplies to compare with background in a client site's bioassay program.
We have performed peer review of complex internal dose assessments and performed internal dose assessments for a variety of isotopes for National Laboratories.
MJW staff provided expert internal dosimetry services to address doses and exposure to metal tritides.