For more than 30 years, the MJW Companies (MJW Corporation, Inc. and MJW Technical Services, Inc.) have helped clients across the United States and internationally better understand and effectively comply with complex nuclear and radiological regulations; to protect workers, the general public and the environment from radiological hazards; and to measure, interpret, and control radiation exposure through applied health physics.
Announcement
MJW Technical Services, Inc. has put together a prospectus for the sale of our calibration facility assets.
Click here to view the descriptions and prices of the items we have for sale.
MJW Services
The MJW Companies provides World-Class expertise and performance in a broad spectrum of radiological protection program support, environmental consulting, and professional/technical support.  A sampling of our services include:
Radiation Dose Evaluation and Reconstruction
Dosimetry Program Review and Development
Consultation on the medical effects of radiation exposure and radiation incident response
Radiation Shielding Calculations and Design
Training
Expert witness consulting, depositions and trial testimony on matters concerning radioactive materials and radiation exposure.
Radiological Field Work
Emergency Management Program Development and Support
Accident Investigation and Operational Readiness Support
Environmental, Safety, Health and Quality Assurance Program Development and Support
For more details on MJW Companies services, please click here.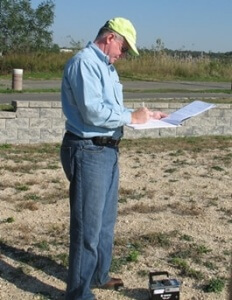 MJW Corporation, Inc.
15 Hazelwood Drive, Suite 112
Amherst, NY 14228
Phone: (716) 631-8291
Fax: (716) 631-5631
Contact: Dr. David A. Dooley, Ph.D., CHP, President
Small Business
DUNS: 130741481
Cage Code 1KVP9
NAICS Codes: 541370, 541380, 541620, 541690
Security Clearances: Many staff have current and former Q clearances
New York State Radioactive Material License

MJW Technical Services, Inc.
15 Hazelwood Drive, Suite 112
Amherst, NY 14228
Phone: (716) 631-8291
Fax: (716) 631-5631
Contact: Dr. David A. Dooley, Ph.D., CHP, President
Small Woman-Owned Business
DUNS: 602574837
Cage Code 4ETX2
NAICS Codes: 541370, 541380, 541620, 541690
Security Clearances: Many staff have current and former Q clearances
New York State Radioactive Material License