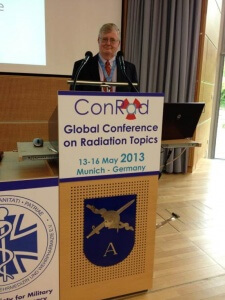 The MJW Companies have provided technical expertise related to Radiation Emergency Medicine, Physics, Event Reconstruction, Radiation Dose Estimations and medical management of radiation injuries and illnesses to the Radiation Emergency Assistance Center and Training Site (REAC/TS). REAC/TS is a key US Department of Energy asset for emergency response to radiation incidents, both domestic and foreign.
Related Past Performance:
Our MJW Companies experts have also provided technical expertise related to radiation emergency response and consequence management, supported REAC/TS' teaching and research programs and provided expertise during deployment for drills, exercises and real-time radiation incident response.
Most recently, research has included characterization of a new biodosimeter – the Pelger Huet DNA bridge in neutrophils which appears to be a stable biodosimeter for both acute and retrospective dosimetry.
In addition to these activities, the MJW Companies recently provided consultative support and guidance to employees at a large nuclear facility following an accidental release of radioactive material.